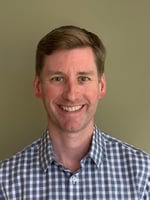 We believe the best partnerships are built upon strong relationships between people. In order for you to get to know us better, here's the newest addition to our "Meet the Team" blog series.
Meet Steve Labbe, Portfolio Manager and Analyst at Prospector Partners. Mr. Labbe has been with the firm since 2012, beginning as an analyst covering the insurance industry and gradually increasing his coverage to include asset managers, exchanges, and brokers. He became a portfolio manager in July, 2020. He has been in the investment business since 1996.

Person Behind the Portfolio | Prospector Partners

What is something you're passionate about, outside of the investment industry?
I am a huge sports fan. Basketball, hockey, baseball, football and soccer… I really enjoy them all. Hockey is my favorite to watch live, while football on the TV makes for a great time with friends and family. Baseball was my first love. When I was young, I was REALLY into collecting baseball cards and studying the statistics of each player. Eventually that interest led me to fantasy sports, which I continue to be passionate about to this day.
Many people don't realize how similar building and managing a fantasy roster is to building a portfolio of stocks. To be competitive in either discipline, you have to put a lot of thought into the different exposures within your portfolios. People who strive for balance across "investment" types and think appropriately about risk tend to outperform. Taking on a high degree of risk by going for the "home run" type of player, or stock, is rarely a smart move.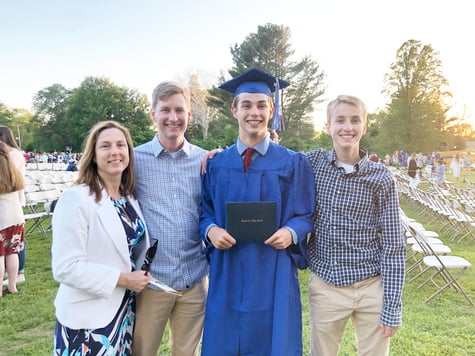 Where is your favorite place that you have visited?
Napa, California. I enjoyed a fantastic six-day trip there with my wife and a few other couples. The wine… the landscape… the food was all amazing. Cabernet Sauvignon is the king of red grapes in Napa, so I fit right in considering it's my favorite type of wine. Looking forward to going back one day.

Where is some place you've been that you would love to visit?
Australia. My son took a trip there with about 20 kids from his high school and he described it in such a positive light, I decided I need to go check it out for myself. It sounds like an ideal blend of beaches, nature and culture. New Zealand also sounds incredible.

What is last book you read and would recommend?
Alexander Hamilton by Ron Chernow. I really enjoy musicals, and I had been listening to Hamilton soundtrack quite a bit. I'm also fascinated by history, especially the Revolutionary period, so when this book came across my radar, it was a no-brainer. Alexander Hamilton has one of the greatest American stories ever, in terms of starting with nothing and achieving success at the highest levels.

What is your all-time favorite book?
Moneyball

What is your favorite quote?
"The definition of insanity is doing the same thing over and over again and expecting different results."

What is your favorite movie?
I have three favorites, I don't think I could pick just one! Shawshank Redemption, Field of Dreams and A Few Good Men.

Do you have any secret talents?
I'm a decent karaoke singer!

What is your favorite family tradition?
Hosting Thanksgiving every year for our extended family. We've been doing it for about ten years. My wife is an amazing cook and the event is something I look forward to all year. We host multiple generations of family and it's really a special time. This year will be more challenging with COVID-19 but we're still planning on putting something together.

Is there anything you'd like people to know about you on a personal level?
I majored in Mathematics in college, with the intent to pursue a career in teaching. I applied for teaching jobs after graduation, but also applied for other jobs (I could not afford to wait for the perfect job!). I applied for a "research position at a boutique investment firm" and, as they say, the rest is history.

Who would you like to swap places with for a day?
My sons.

What are you most proud of?
The hats I wear as a father and husband.

Interested in meeting more of the Prospector team that is behind the portfolio? Click here to meet John Gillespie, Jason Kish, or Kevin O'Brien.