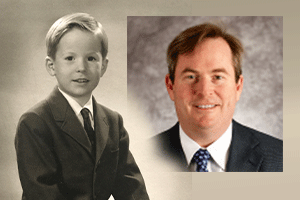 Here at Prospector, value investing is what we do. We also believe that the best partnerships are built upon strong relationships between people. Our "Meet the Team" blog series is designed to let you get to know us better.
Recently, we sat down with one of our team members, John Gillespie, and asked him some questions. And, we received some interesting answers! Find out what the craziest thing he ever did was, who inspires him (and why), and books he recommends.
Person Behind The Portfolio | Prospector Partners
Meet John Gillespie, Portfolio Manager and Managing Member at Prospector. Mr. Gillespie has been a portfolio manager or securities analyst for more than thirty years. Prior to joining Prospector, Mr. Gillespie held management roles at White Mountains Insurance Group, T. Rowe Price and Geico.
Who is your favorite band?
Santana

Favorite genre of music.
Classic Rock
What was the best concert you ever attended?
Montreux Jazz Festival
Favorite sport to play? Did you play for fun? Or part of a league/school?
Golf. I played in high school and college and now mainly for fun!
Who would you most like to swap places with for a day?
Any one of my children!
Who inspires you and why?
John Lewis. He's tough, uncompromising, selfless, inspiring, and has devoted his life to a high ideal. He leads by example.
Who is/was your mentor or who do you look up to in our industry?
I have been fortunate to have a few amazing mentors. My father was my first great mentor. He personified foundational concepts such as family first, hard work, loyalty, and maintaining high ethical and reputational standards. As a trust and estate lawyer for over 60 years, he was an astute observer and scholar of the investment management industry. He also told me that "you can't eat pretax returns!"
The most significant mentor for my business career was Jack Byrne. He could do it all: manage owner capital extremely well, manage insurance risk, understand investment risk, manage people effectively, and make it all fun at the same time. Warren Buffett also stands out as a mentor who taught me (and a few others): always avoid a margin call, define a circle of competence to operate within, and communicate investment ideas simply and clearly.
Favorite quote?
"In the short run the market is a voting machine but in the long run, it's a weighing machine" - Benjamin Graham.
Where is your favorite place that you have visited?
Grand Teton National Park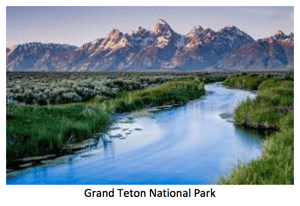 If you could visit anywhere in the world, you've never been, where would you go?
I'd love to go on an African Safari.
What is the last book you read? OR What is the book you recommend?
Ladies and Gentlemen, the Bronx Is Burning: 1977, Baseball, Politics, and the Battle for the Soul of a City, by Jonathan Mahler. Also, I've always loved The Intelligent Investor by Benjamin Graham.
What are you passionate about?
I love the stock market and fly fishing
What is the craziest thing you have ever done?
Leaving a dream job to start Prospector Partners.
What is your favorite movie?
"The Great Escape"
Are you currently watching any TV shows/series?
English Premier League on Saturday Mornings
Outside of work, what is the coolest thing you are working on right now?
A project that involves potentially placing a 180lb rubellite crystal in the entrance of the newly-renovated hall of gems in the American Museum of Natural History in New York City.
What are you most proud of?
I'm definitely proudest of my children who are all leading independent, productive lives.