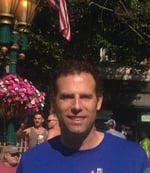 We believe the best partnerships are built upon strong relationships between people. In order for you to get to know us better, we've created a "Meet the Team" blog series.
Meet Jason Kish, Portfolio Manager and Analyst at Prospector Partners. Mr. Kish has been with the firm since 1997, beginning as a junior analyst covering all industries, eventually serving as the property-casualty analyst and becoming the Director of Research in 2010.


Person Behind the Portfolio | Prospector Partners

Who is your favorite band?
Band: Pearl Jam/Beatles (tie), artist: Bob Dylan

Favorite genre of music?
REALLY depends on my mood. I am a huge music fan, and love many genres.

What was the best concert you ever attended?
Pearl Jam

Favorite sport to play? Did you play for fun? Or part of a league/school?
Basketball, but rarely play anymore because I compete in 5ks and it's too hard on the body. I played for fun and intramural in college.

Who inspires you and why?
My two daughters inspire me on a daily basis. I'm amazed at what they're capable of at the ages of 12 and 14.

Where is your favorite place that you have visited?
Captiva, FL…visited a handful of times with my family and have many great memories.

If you could visit anywhere in the world, you've never been, where would you go?
Italy

What is the last book you read? OR What is the book you recommend?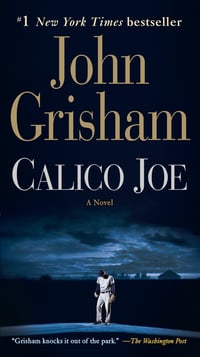 Last book I read was "Calico Joe" by John Grisham.

What are you passionate about?
My family, music, running, investing.

What is the craziest thing you have ever done?
After working so hard through college to land a "Big 6" (as it were at the time) accounting job, and being in that job for two years, leaving it to start a new career at Prospector was the craziest thing I have ever done. Either that, or running with the bulls. Kidding; I never ran with the bulls.

What is your favorite movie?
The Big Lebowski

Are you currently watching any TV shows/series?
Better Call Saul

Outside of work, what is the coolest thing you are working on right now?
Helping my oldest daughter set up her own "recording studio."

Do you have any secret talents?
Not so secret: play a little guitar, piano, drums. Less well known: I can juggle a bit; I can "play my throat" like "D-Day" in Animal House.

What is your favorite family tradition?
Going to Martha's Vineyard

Is there anything you'd like the readers to know about you on a personal level?
I'm married, with two children (Anna 14, Abby 12). I've coached my daughter's softball and basketball teams over a number of seasons – something that has been more rewarding than I could ever have imagined. I have many interests, from music, to sports, to nutrition, and have always loved learning new things / knowing as much as possible about as much as possible. I think this has helped immensely as an investment professional, not to mention keeps me very busy. I also own a Vizsla (dog), Max, who is basically our third child and is the second Vizsla we've owned – we love the breed.


Interested in reading more about the team at Prospector? Click here to read about John Gillespie.